Since the wife and baby went out of town this morning, I thought I would take a short trip out to the Auglaize River. Carp was the name of the game today. The water was somewhat clear and I could see a couple of solo fish and a couple pods of fish. I tied on a rust brown Mud Bug and started casting. Within about 10 minutes, the line just made a sudden stop while I was twitching the fly in. I set the hook and had my first carp of the day on. He gave the 8 weight a workout and after a strong battle I was able to net the carp. Yes folks, I remembered the net!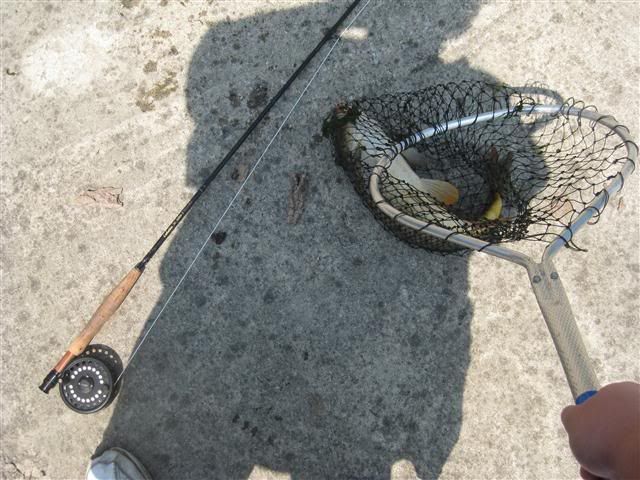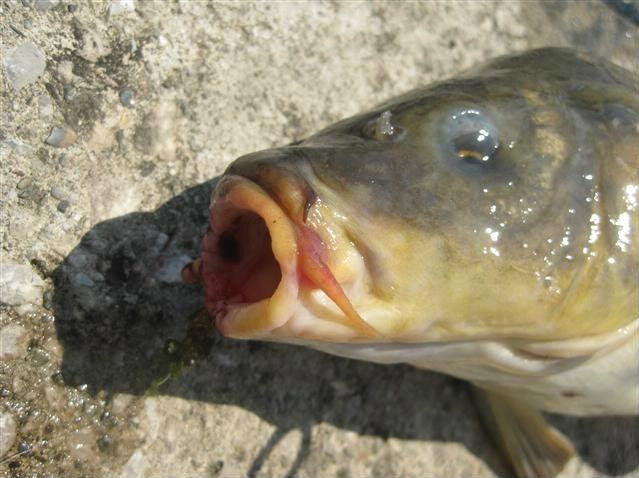 My poor scum covered fly.


After catching the first carp, all of the others scattered from the area. I decided to try another area close by that looked like decent water. It was a bit of a workout because the area is basically a tall pile of rocks that juts out into the water. I seen several carp in the area I was prospecting and I thought I would give it a shot. Keep in mind that there is some visibility in the water, but it's not very clear. You can see the carp that are close to you and the ones near the surface. I made a few casts, but nothing seemed interested. Then, my retrieve suddenly came to a stop. I set the hook and I swear my reel started smoking. It's been a long time since I've seen my backing knot and it sailed out of my guides like a rocket. After a long and fierce battle, I realized that this fish was not coming in at all. I waded out to the fish and after what seemed like 103 attempts, I was able to net it. I fooled, hooked, and landed one of my biggest carp on the fly to date. Was it worth the swollen arms, sore back, and stinging shoulders? You bet! Until next time, Tight Lines!
One of my biggest carp on the fly to date!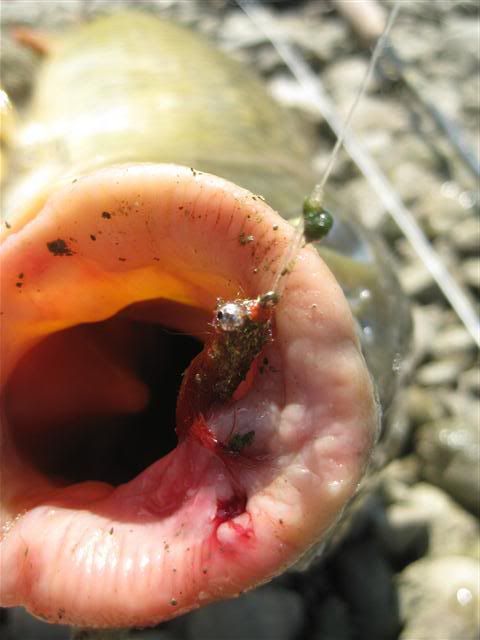 The Mud Bug does it's job very well.
One hefty Auglaize River carp!
For all of you conservation folks, these fish were released unharmed as always.