My father-in-law let me use one of his old fly rods, so I just had to get out there today and mess around with it. The reel wasn't very good, so I slapped one of my old reels on the rod. The old line on there is a double-taper line and I had forgotten how much fun roll casting can be with a DT. I used one of my Bunny Craw flies and caught 6 fish. It was too dark to get a picture, but the last fish I caught was a sick/diseased largemouth bass. I felt bad because he didn't fight at all. I just pulled him in. It felt really good to get out again though. Surprisingly, I didn't catch anything that was very good sized. Usually there's a lot of big bluegill in there but nothing large was biting today.
Sorry about the picture quality. I had to use my phone because I left the camera at the house. Tight lines folks!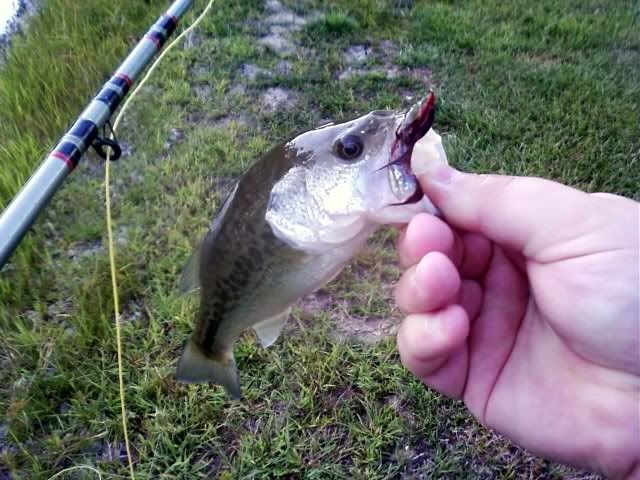 The Bunny Craw working it's magic!