The verdict is out! The dubbin' craw has been tested and produces excellent results!
We had some storms roll through earlier in the day and I was debating on whether or not to even try to get out. I broke down and ended up heading out to the old hydroelectric dam on the Auglaize River. I didn't stay very long because it was unbelievably hot and muggy. I threw several flies out, to see what kind of competition the dubbin' craw might have. Nothing was biting, so I tied on a dubbin' craw and WHAM! It got whacked by a nice sized channel catfish who decided to inhale it. The cat put up an awesome fight for his size. As I was releasing the catfish, I noticed a good sized carp with his head partly out of the water nibbling on scum. He was no more than 10 feet from me. The water level is literally even with the apron of the dam, so getting close to him wasn't an issue. I must have spent about 20 minutes messing around with him. He would go down, then come back up and munch some more. Finally, he was right by my fly and I gave it a few small twitches. I seen him look at it, then he slowly went over and inhaled it. I set the hook and he didn't even realize he was hooked! Then, all of a sudden the fight began. It took a very, very long time to get him in. I swear I almost lost him a few times. Landing the fish was another story. Thankfully, there was an area where the water goes about 6 inches over the ledge and I was able to get him up onto the ledge. It was a pain with no net, but I got him! I usually use an 8 weight for this kind of river fishing, and I mistakenly grabbed my 6 weight. The biggest surprise is that I had a torn up leader and a wind knot from fighting the catfish. Now that's luck! Here's some pictures from the adventure!
Channel Catfish taken on a dubbin' craw.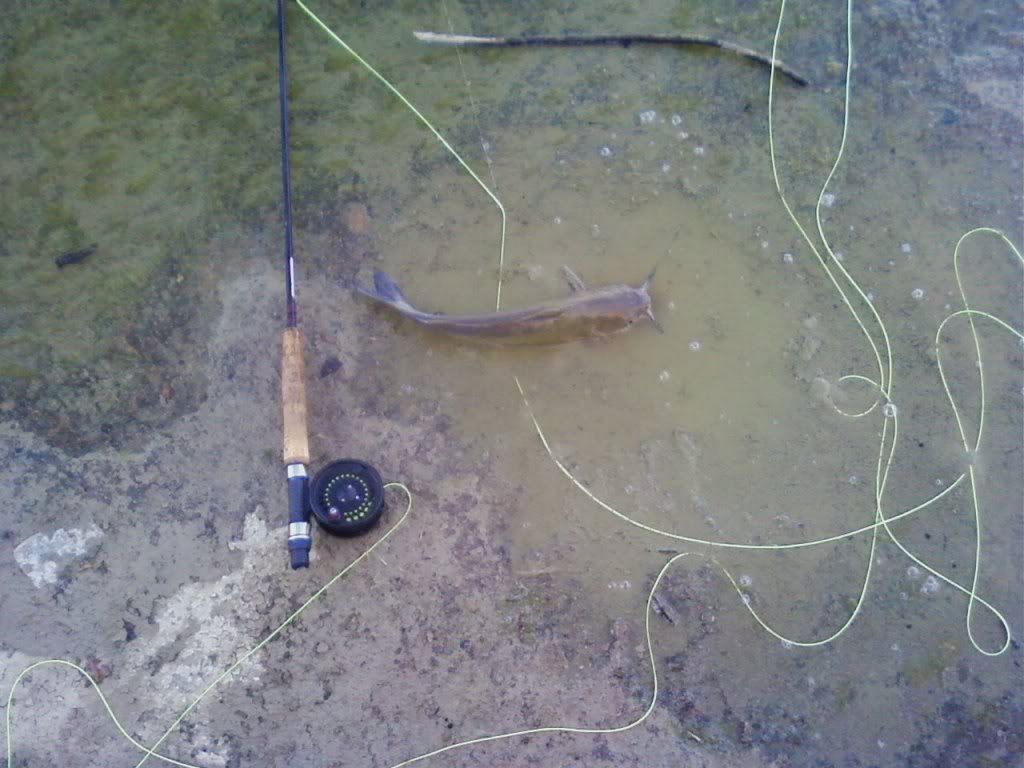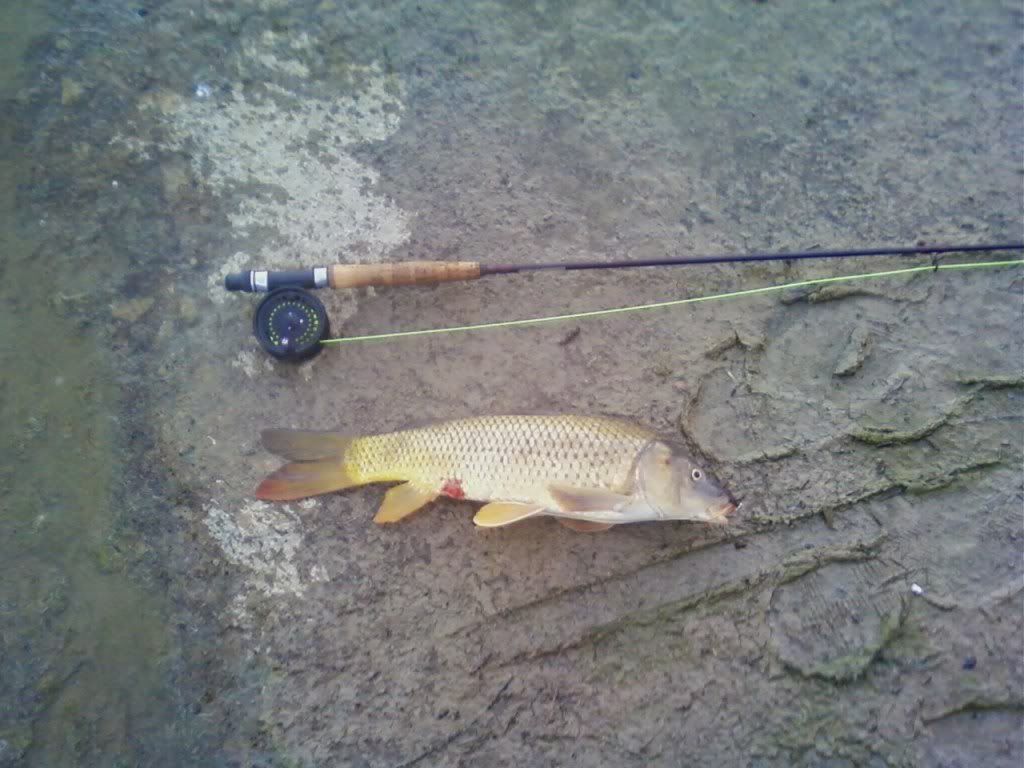 Carp taken on a dubbin' craw.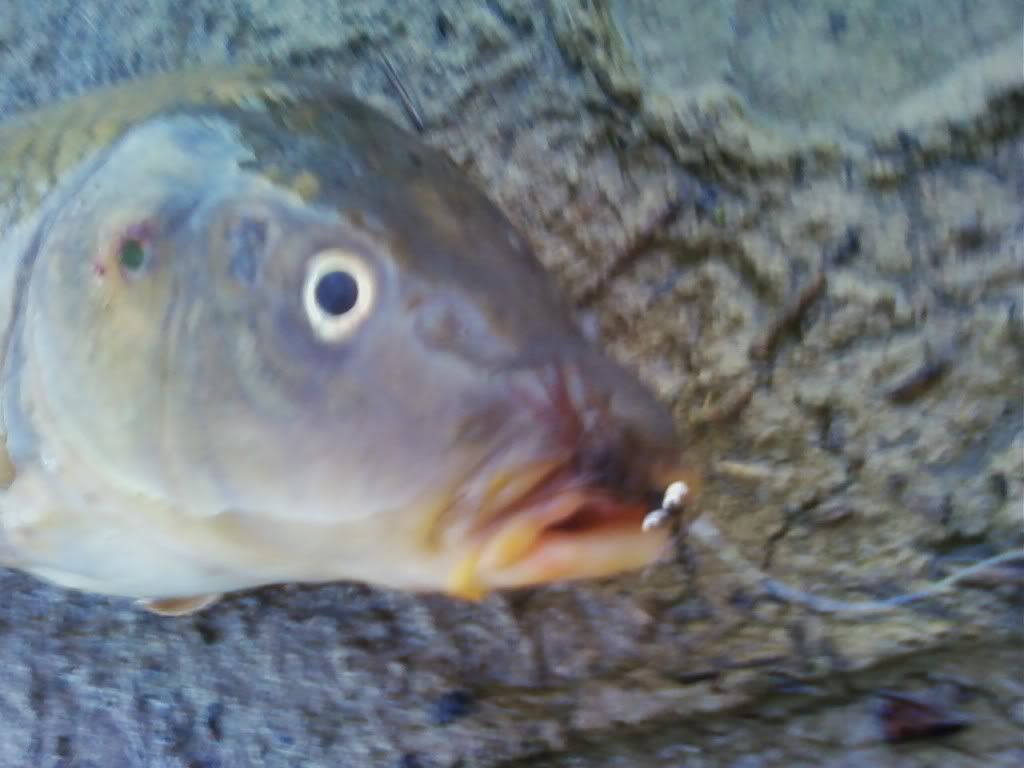 Not very clear, but you can definitely see the fly!