Wow, what a great day of fly fishing! I went out to the river for about two hours this evening to do some more fly fishing. When I arrived, I did not expect to get anything because the water was a bit higher and a little more murky. I decided to wade out to my favorite spot and try it out anyway. I tied on one of my new prototype flies called the Mud Bug. After several casts, I had a solid hit, but missed it. Several more casts resulted in a small, but feisty freshwater drum who put a nice bend in my 8 weight. I made a couple more casts with no luck, so I decided to start casting towards another area. I had a nice sized channel catfish that immediately smacked the Mud Bug after just a few twitches of the line. Shortly after, I had another hard hit and set the hook. I thought for sure that I had hooked a nice smallmouth bass because I seen a brownish colored fish leap from the water. (Even this far upriver, they're still catchable.) It turns out, it was a channel cat who was pretending to be a bass.
My arm was starting to get tired from heaving the giant 8 weight around, so I decided to call it a day. As I was heading back, I decided to make a few casts to some fish I seen surfacing. I believe they were some carp-like fish. (Buffalo, quillback, etc.) After casting, I let the fly rest for a second because I had to check my phone. I went to make a cast and set the hook into something. I thought I was snagged on the bottom until the snag started fighting back. After an awesome fight, I found out my "snag" was a very hefty channel catfish who fell for my Dubbin' Craw I had just tied on. It was an excellent day to fly fish. Plus, I had the pleasure of speaking to a gentleman who informed me of a great unknown spot where buffalo like to swim. I might be getting out there soon....
Until next time, tight lines!
Freshwater Drum taken on a Mud Bug.
Channel Catfish taken on a Mud Bug.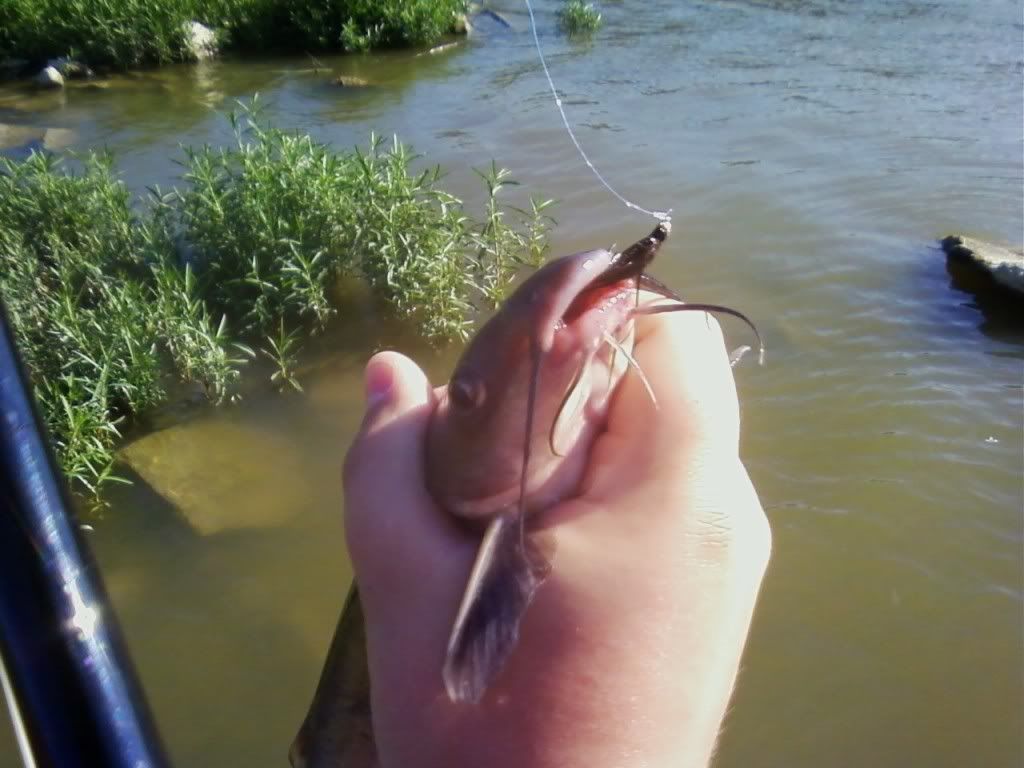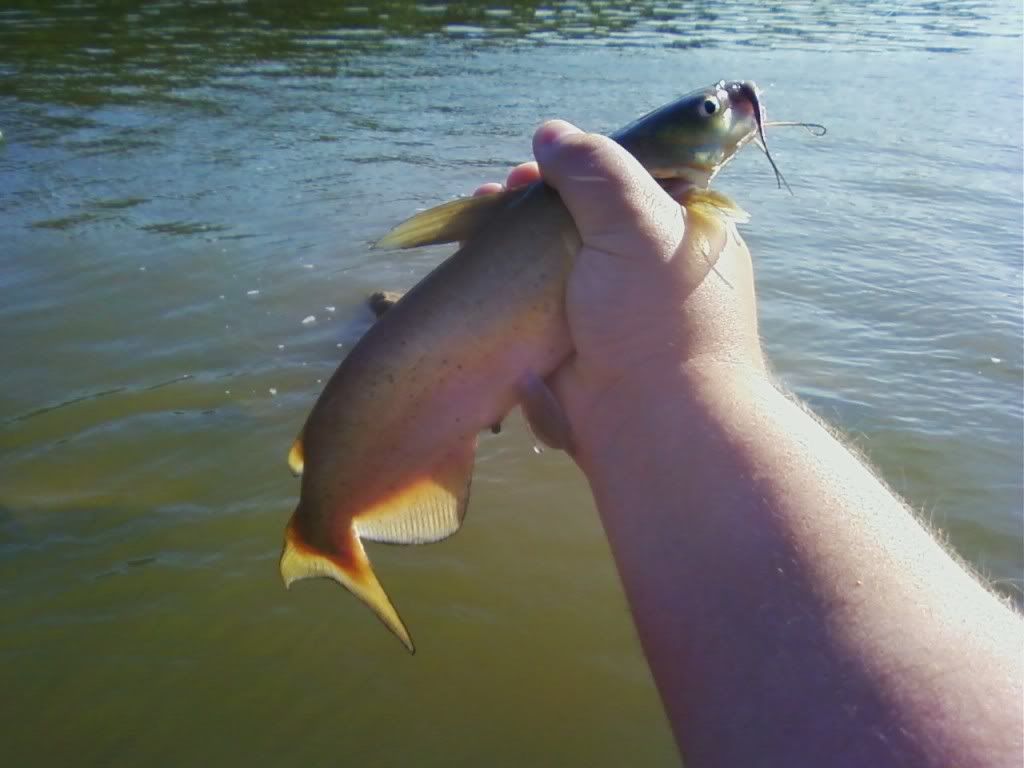 The Channel catfish who thought he was a bass. Taken on a Mud Bug.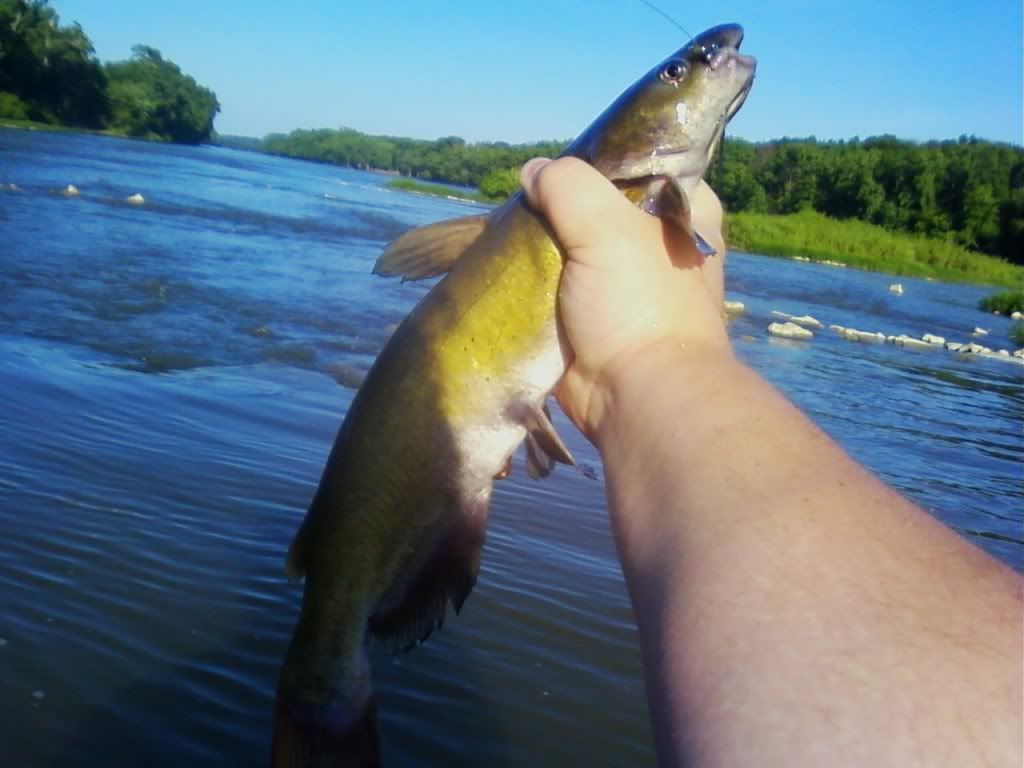 My "snag."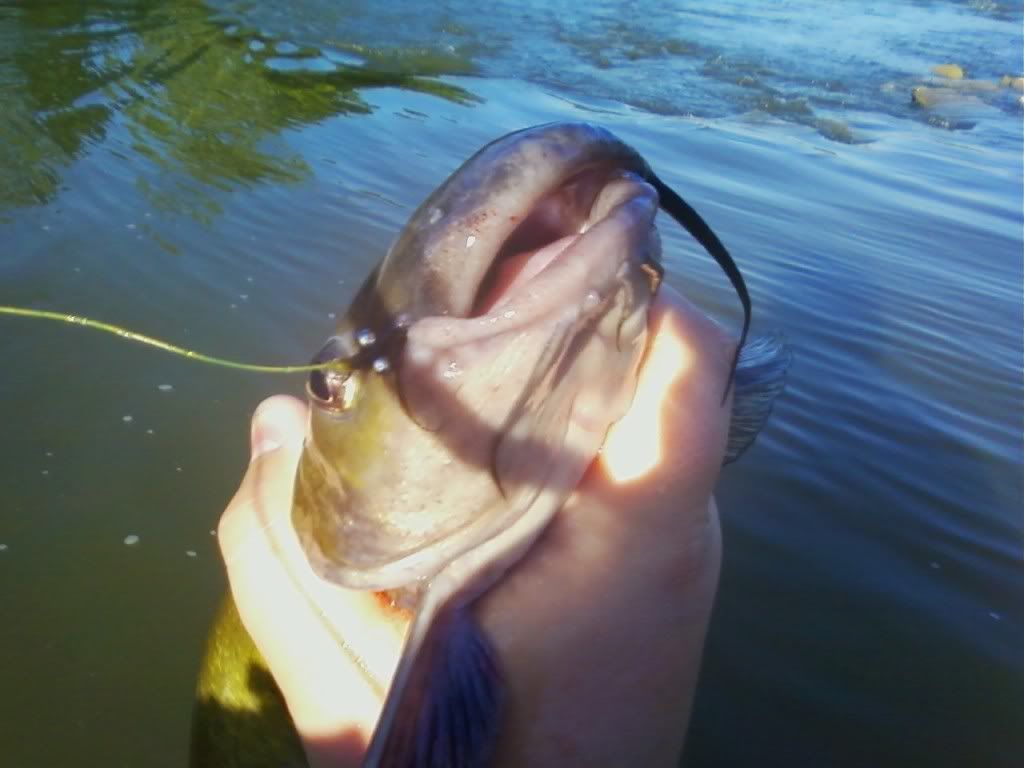 Quite a hefty channel catfish! He fell for the Dubbin' Craw!