Today I decided to run out to the Independence Dam State Park to do a little fly fishing on the Maumee River. The river is somewhat clear (Using Maumee River standards, of course.), and low. I decided to wade out to a few of my favorite spots on the river. There were lots of rising and tailing suckers and carp. I was armed with my trusty 8 weight and I was using a size 10 bead-head black woolly bugger. I spent about twenty minutes casting to these fish and I was getting no luck at all. I started to feel like it was going to be a waste of time. Casting was an issue as well. I'm sure most of you fly fisherman know how great your casts can be when your standing with your feet in an awkward position and you lose your balance while casting. With no success, I decided that it was time to move on. I started getting more hits and eventually landed three fish. A decently size quillback who decided to leap off my hook while I was getting my cell phone out for a quick picture, a crappie, and a freshwater drum. I guess if you're a local like myself, "sheephead" would be a more appropriate term. I was pleasantly surprised to catch a nice little crappie in the Maumee. I've caught them before, but I have not caught a lot of them. I believe I need to tie up some more woolly buggers for the next trip out there. Well folks, thanks for reading. Until next time, tight lines!
Maumee River crappie caught on the fly.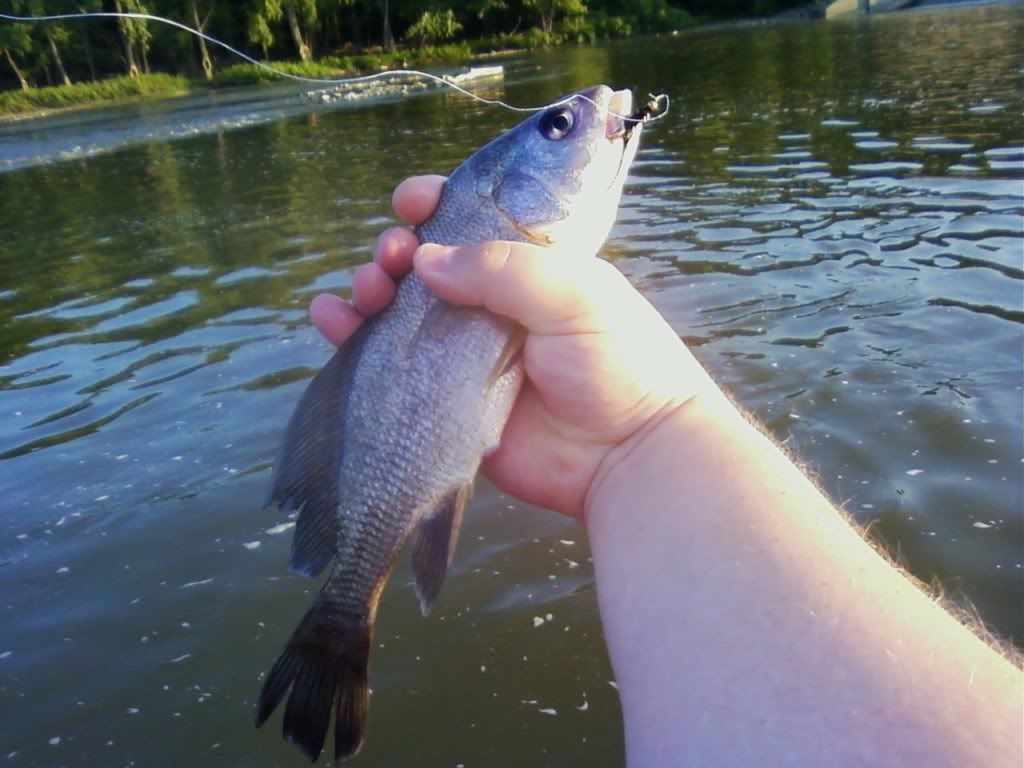 Freshwater Drum taken on a woolly bugger while fly fishing the Maumee River.